7 Reasons Why Manchester Is The Best City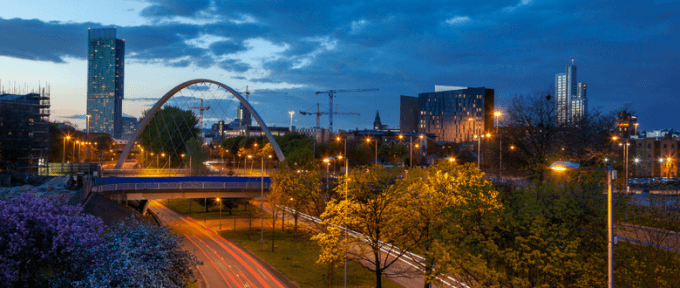 Manchester is the best city. It is a unique place that has been awarded 'The Best UK City to Live' in 2015. The city itself is home to a wide variety of history – from the birthplace of Oasis, The Stone Roses and The Smiths just to name a few. Redbank House and Disabled Living are based in Manchester, in fact it's around a 5 minute walk from the centre of Manchester and we couldn't love this city more, here are a few reasons why!
The arts and culture
Last year saw the re-opening of the Whitworth Art Gallery and HOME arts centre- this is just the beginning. There are always events and festivals all around the city from theatre, dance, music and much more. Manchester celebrates everyone!
The restaurants
With Redbank House just being a short work from the city centre, you can explore all the eateries of the Northern Quarter on your lunch hour – whether that be a fancy cake from Home Sweet Home or a delicious burger from Almost Famous! Whatever you fancy, there is definitely a restaurant for you.
Cost of living
Manchester is the UK's ninth largest city and it's somehow the seventh cheapest place to live, with this excellent combination it comes as no surprise that a lot of people are relocating from the South where the rent prices are still on the rise. If this isn't a reason to move yourself to this wonderful city then read on…
The countryside
You might think Manchester – the industrial revolution, the construction of new buildings and the hustle and bustle of the city. But if you travel just a little out of the city centre – you will discover that there is so much more to the North West! Heaton Park, Lyme Park and Dunham Massey are so nearby and the Peak District on your door step it's not hard to escape city life – even the Lake District is just an hour on the train!
Well connected
If you decide to relocate yourself of your business to Manchester – there are many questions about commuting and transport. There are trams, trains and buses that run all over Greater Manchester, alongside this there are some current improvements being made to the cycle lanes all over the city so that getting from A to B is safer for everyone – great work Manchester!
The numbers and your business
Manchester is a huge contributor to the nation's economy, according to The Guardian; it is responsible 'for 50% of the North West economic output and 5% of the national total'. This will give you an idea of the amount of industries at the heart of Manchester. From being the financial and business hot spot to being a major higher education/scientific research hub.
You will never be short of things to do
Manchester is home to two great football teams as well as being named ESPN's Greatest Sporting City 2015. There are some amazing facilities including Chill Factore which is the longest indoor skiing slope in the UK. Not to mention Manchester is home to intu Trafford Centre and the Manchester Arndale, so you can actually shop until you drop. At Christmas you'll find the city filled with the Manchester Christmas Markets.
Redbank House is based in Manchester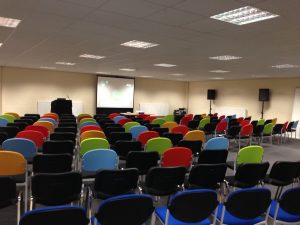 We love Manchester and are so happy to work and live in the city, if you want to relocate to Manchester – and we are sure you do or you are looking to move around in this amazing city, we have excellent flexible office space available for you – we have 3 spacious offices at Redbank House.
We are located in Manchester's thriving Green Quarter. There are excellent transport links with Victoria station only a 5 minute walk away. To find out more about the facilities we can offer you please contact us on 0161 214 5959.