5 Indoor Sensory Play Ideas to Try at Home
With the summer months having come to an end, our guest contributor, Claudia, shares 5 indoor sensory play ideas to try at home with the children this autumn. 
Create your own pumpkin sensory bag
With Halloween approaching, we thought it would be a great idea to incorporate a non-spooky, yet Halloween inspired sensory bag into one activity.
Carving pumpkins is one way to engage in sensory play by way of the child being introduced to the smell and texture of pumpkin seeds. However, whilst some children might enjoy getting stuck in, others might not be comfortable with the mess or the smell of the pumpkin guts! This is where the sensory bag comes into play.
To make one simply fill a zip lock with the inside of a pumpkin, adding Halloween themed bits and bobs such as plastic bugs, googly eyes or acorns. Your child can then enjoy squishing the bag and feeling around for the different textures whilst keeping mess free and developing the sense of touch.
At home sensory ball house play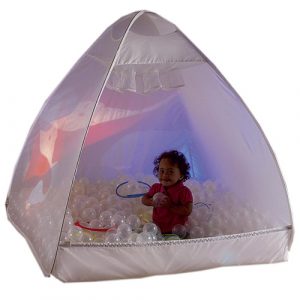 A ball house is a great way to help with the development of sensory and motor skills for children. We suggest plain, light coloured ones that can be used with projector lights. You can fill them to suit your child's needs with objects such as different coloured balls, glow in the dark balls or even add a few toys in for your child to feel around for.
You can purchase a white fabric pop up tent on Disabled Living's online shop, in partnership with Complete Care Shop, making it easy to store as well as being portable on the sensory equipment section.
Make a slow motion calm down sensory bottle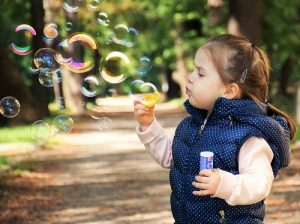 Sensory bottles are supportive to children who experience issues with sensory processing or can often get over-excited. Although sensory bottles or sensory tubes are popular, we think this DIY slow motion version is perfect for helping to develop the sense of sight.
To make one just mix one-part hair gel with six parts warm water and leave to cool and settle. Then simply pour into a bottle, adding things your child might like such as glitter and small toys – making sure to push them to the bottom to eliminate air bubbles. Once happy just secure the lid with superglue. Your child can then enjoy flipping the bottle upside down to watch the toys slowly move from one end of the bottle to the other, helping them to relax.
Painting with spices and food flavouring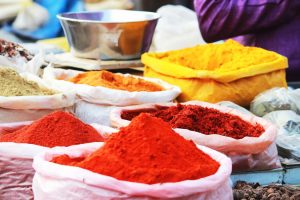 Painting is a fantastic multi-sensory activity that can be done indoors, perfect for a rainy day! Whilst finger painting lets the child explore the texture of the paint on the paper, using a small brush can help to develop fine motor skills such as muscle control. Colours are great for enhancing visual skills, but why stop there?
Adding different spices or food flavouring to each colour of paint can help to engage the sense of smell. You could even match the spice to the colour, such as adding vanilla essence to white paint or ginger to orange.
As well as painting your children can have a go at smelling the different paints to guess which spice is in them, making it a fun guessing game for them too.
Sensory storytelling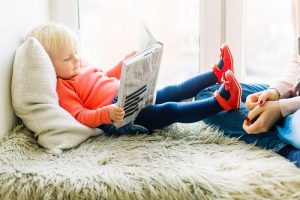 Stories are fantastic to help broaden your child's imagination but why not engage their senses at the same time? Some books for babies often include sounds and textures, but for toddlers a fun idea would be to include a sensory story box.
Using 'Old MacDonald Had a Farm' as an example, we suggest using mini farm animal figures hidden in a large bowl of coloured rice and chickpeas. As you read through the book, your child can enjoy searching through the mixture for the correct animal before making the sound that each animal makes. Singing through the nursery rhyme together using the animals as props will add to the fun.
Another great idea for sensory story telling would be using 'The Very Hungry Caterpillar' as a basis, having your child smell and taste the different foods as you go along. The possibilities and ideas you could come up with during sensory storytelling are endless!
These are just a few creative indoor sensory play activities for you to enjoy at home, for more ideas and inspiration you can visit Disabled Living's Supplier Directory.
For an overall unique multi-sensory experience, our multi-sensory rooms at Redbank House are available to book in one hour slots from just £10. For more information or to book please head to https://www.redbankhouse.com/multi-sensory-rooms/.
This post was written by our Redbank House guest contributor, Claudia McLaren.