Manchester City Council and the Business Community Join Forces to Celebrate the First WeMindTheGap Graduates' Success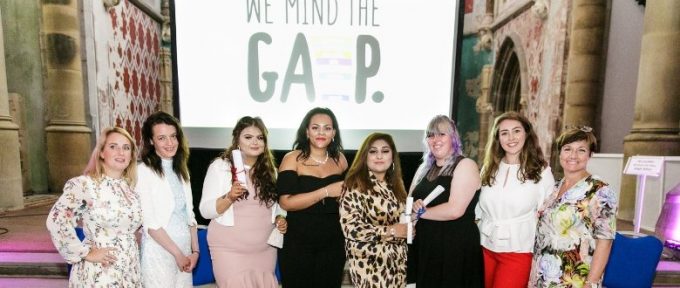 In February this year five young care leavers joined an innovative new programme in Manchester, run by WeMindTheGap.
This charity runs 12-month holistic programmes comprising 6 months employment followed by 6 months dedicated support and the lifelong membership to the WeMindTheGap family. After running 9 programs elsewhere, this is the first WeMindTheGap programme in Manchester, and the first run exclusively for care-leavers. The charity is looking forward to exceeding its expectation that 70% of graduates move into full time work or education. 
Welcomed and supported by Manchester City Council, and only made possible due to considerable support from the business community, WeMindTheGap has brokered a powerful public private partnership that has resulted in real opportunities and real change to real lives, showing the power of the Manchester community.
From Tangerine PR to Manchester Airport, 14 businesses have opened their doors and their hearts to these five WeMindTheGap 'gappies'. As a collective they have offered over 25 different ten-day work placements, while other organisations have offered many kinds of support from office space to workshops to garden projects.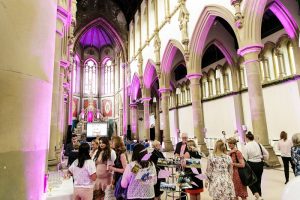 In addition, these five young women have also achieved multiple qualifications – including Dementia awareness, Outward Bound, Food & Hygiene Level 2 and First Aid – as well as improving their Functional Skills thanks to support from B4Box.
With jobs and apprenticeships already secured these five young women are looking forward to a brighter future.
Councillor Garry Bridges says, "I have had the pleasure of meeting some of the young people who have taken part in the We Mind the Gap project and they have spoken passionately about the impact this has had on their life."
"The passion and determination shown by the young people is really inspiring. In Manchester we want the best for our young people and the support they have received from We Mind the Gap has helped them to develop and opened doors on some of the opportunities available in our city."
"I want to congratulate all of those graduating from the scheme for their hard work and commitment seeing this project through to the end."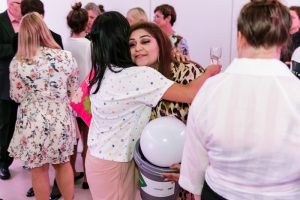 WeMindTheGap founder and trustee, Rachel Clacher comments;
"By working with Manchester City Council and the Manchester business community, we have been able to give real and unique opportunities to unemployed young women in the region who deserved better. We are very proud of all that our young people have achieved and can't wait to see what their new-found confidence, new skill set, and experience brings them in the future. Each and every one of them now have a new perspective on life, they've discovered their ambitions and goals in life. We can't wait to support them as they take the next step in life and will continue to do so as lifelong members of the WeMindTheGap family.
By expanding the reach of our program to Manchester we have truly been able to demonstrate social mobility in action. Special thanks to the National Lottery Community Fund for supporting us ad Manchester City Council for funding the operation. Thanks to them, we've enriched the lives of five young women and will enrich many more soon. We want to run additional traineeships in more communities every year and are looking for like-minded organisations to work with who would like to make an impact on their doorstep."
The programme does not end here: the 1st August celebrations were to mark the young women's graduation from the six-month employment element of the programme. As they move into the world of work with new choices and opportunities they will still benefit from dedicated support from the WeMindTheGap team for the next six months. This comprises coaching, social opportunities, DofE and so much more. And thereafter they will be lifelong members of the WeMindTheGap family, with all the support, friendship, hugs and cups of tea that that brings.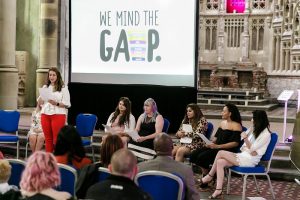 Graduate Jen says;
I'd document, in any way, as much of this experience as possible because it goes so fast and you'll really want to remember it.
Becky's advice;
It's only six months of your time, so make sure you put in as much effort as possible, so you can get the most out of it.
Molly's advice;
Be ready and open minded for anything as you won't know what to expect.
To be eligible for the traineeship you must be aged between 18 and 25 and be unemployed. Applications can be made via the website www.wemindthegap.org.uk. Next traineeships start February 2020.