Welcoming Our New Tenants: The Shaw Centre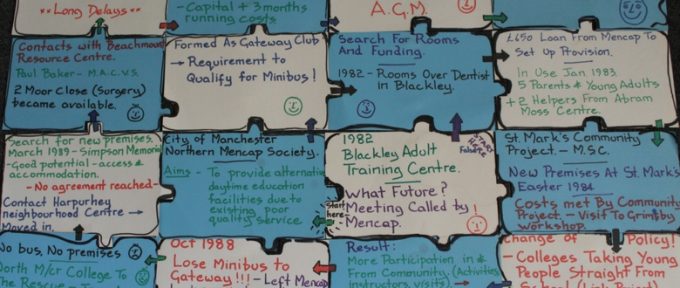 We are pleased to welcome our new tenants, The Shaw Centre, a registered charity which established approximately 30 years ago. In 1982, a group of parents steered by Mary Shaw decided that something new was needed. This resulted to finding a room in Blackley Adult Training Centre, thanks to a loan from Mencap. Back then, they were formed as a Gateway Club, which was a requirement to have to gain a minibus facility. And were named 'Landridge House'.
Then and now: Landridge House to The Shaw Centre
In 1988, the centre left Mencap and faced no premises or mini bus. Thankfully, North Manchester College provided temporary accommodation. But due to poor conditions of the space, they had to relocate. By 1989, the centre received funding and moved into their new space on Moor Close Walk.  And 1990 marked their first open day and AGM. Providing a wide range of activities, funding from Manchester City Council meant that 11 people per day could be supported. Harpurhey Neighbourhood Project became their home in 2001.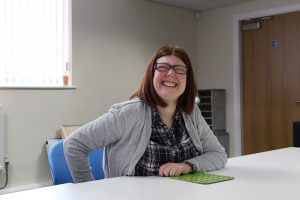 Links to the Cheetham Hill area began in 2007 when the Older Persons Service was running up until 2015. And in May 2011, Landridge House renamed itself to 'The Shaw Centre' as a registered charity in memory of Mary Shaw.
Nicola Whitehead has been the manager of The Shaw Centre since 1994. Today, the Shaw Centre continues to make a warm and welcoming environment at Redbank House. Nicola had the following to share about her time at The Shaw Centre:
You get to see proper dynamics in the group. We accept them for who they are. They're real people who just need a little bit of help.
Gwen, another service user, wrote a poem about Redbank House!
Thank you for having us
Our group is very good
If we didn't have your place
I don't know who would
Lots of quiet people
Will suit me every day
I like a centre that
Brightens up my day
It's the best thing I've ever seen
A lovely place
That's nice and clean
It's the best thing that could've happened to us
And get away from the old centre
Thank you for your lovely poem, Gwen. We're glad to see that you've all settled in and feel at home. To learn more about The Shaw Centre please visit their website.
If you're looking for office space or training rooms in Manchester, take a look at our website: www.redbankhouse.com