How to be Cybersecure in the Workplace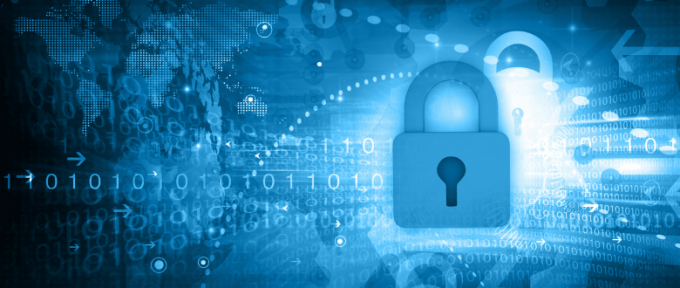 This Cyber Security Month, Reciprocity Labs have written an article for our Redbank House blog on the ways you can help your employees to maintain good cybersecurity.
Even if your company has the best security software, the actions of one employee could easily put you at risk of a cyber-attack. For example, if a single employee shares sensitive information on their phone by mistake, this could easily result in a data breach. Therefore, it's vital to train employees on good cybersecurity habits. Here are some of the cybersecurity tips you can share with your employees.
Make It Personal
One thing to make your employees aware of is that, their personal life is often targeted by cybercriminals to gain access to their corporate life. Cybercriminals know that people rely on various applications for both personal and professional communication.  Employees must be careful about what they share on applications in the workplace. Also, staff should be cautious about who they talk to and what link they click, and what they publish online.
Don't Be Predictable
A common strategy for hackers is to predict behaviour. Many security breaches are based on predictable actions like opening the door to allow people in, also known as tailgating, or clicking on a link from your contacts. Bots and AIs can be used to replicate a human's way of messaging. It is difficult to know who you are communicating with on the other end; therefore, you should not be on autopilot. Not sure I like this sentence…
Identification of Threats
Phishing is a technique that uses impersonation and other tactics to trick an unsuspicious user into giving away important information. The cybercriminal will then bypass an organisation's defences and can steal information through what looks like legitimate data access. You could teach employees how to spot signs of phishing, including typos, communications, and strange email domains.
Constantly Educate
You should follow up your training with constant education on emerging threats. There are different mediums for transmitting data, which are being updated every day. Perhaps you could train your employees on the current strategies for keeping up with everyday threats. This includes updating anti-virus software engines and using updated applications.
Provide Online Training
To make the e-learning experience more interesting for employees, try using practical examples. An employee will be more responsive to malicious and phishing ads when they compare them to the practical examples you offered in your lessons.
Create A Cybersecurity Story
In line with giving your employees relevant lessons, you can try creating a cybersecurity story. In this story, your employees will take up the roles of CIO, victim, hacker, and response team. In this story, a group of employees will act as the CIO, trying to protect the system from hackers. Another group will take on the role of hackers, the role of a victim, and the role of a response team. This role-playing method will train employees on the life cycle of a breach and help them learn how to guard against, anticipate, and react to cybersecurity threats.
Implement Two-Factor Authentication
While cloud-based software comes with numerous benefits for remote teams, it also has its share of downsides. Cybercriminals are always on the lookout for loopholes in cloud applications that will give them access to your business. Therefore, employees implementing the two-factor authentication standard can be recommended. This ensures the organisation's data and systems are safe.
Password Managers
Employees should be educated on the importance of password managers. Remember to train your employees on creating strong passwords by using a combination of random letters, numbers, and symbols.  Using a password manager helps you to store encrypted passwords online. This makes it easy for employees to have easy and secure permission to access the accounts they need to accomplish a task.
Off-Site Working Policy
For employees working remotely, you need to educate them on the company's off-site working policy. Your policy should address concerns like remote wiping capabilities, hardware encryption, user management and travel protocol, and GPS tracking. A good policy helps address risks by establishing a principle for dealing with incident reporting and security concerns.
Instil A Discipline of Verification
You need to instil a discipline of verification in your employees. This culture of verification will prevent undetected security breaches. For example, if an employee receives an email from their superiors requesting for sensitive information, they should first verify with the respective superior before responding to the request.
In Conclusion
Cybersecurity threats are more important to organisations today than in the past because of the digitalisation of many business practices.  It's important for every business owner to educate their employees on good cybersecurity practices to ensure the safety of the business's data and systems.