A Day in the Life at Redbank House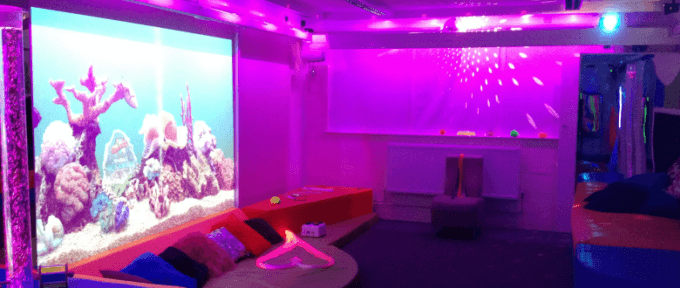 Here at Redbank House we have lots going on – from the busy multi-sensory rooms, to making sure all the events here are running smoothly.
Every day is different and we never know what challenge we will be faced with. We will spend the morning preparing for our first Sensurround users. The rooms will be turned on around 9.00am, making sure the music is playing and the lights are twinkling.
The rooms are available from 10.00am – 4.00pm, each user having a 1 hour slot to themselves
The Sensurround rooms are suitable for many people; some small private groups may come in to use the rooms for a themed session – around Christmas or Halloween. Groups bring in CDs and DVDs to create their own atmosphere. This can range from groups from a care home to children from a school.
Once the Sensurround rooms are up and running, we like to make sure that all the events we have on that day are prepared to run smoothly. Welcoming guests and showing them to the rooms their event will take place. The types of events at Redbank House range from Moving and Handling training to a circus event that is aimed at bring team members together. All of the events here require different things including – our wonderful selection for lunch and refreshments.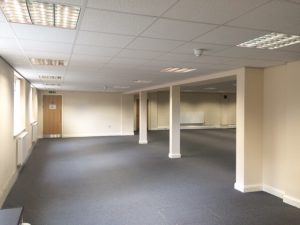 We have some great office space here at Redbank House. Currently we house two tenants so we will interact with both businesses daily, Outreach Community and Residential Services and EG Training. Both companies have many members of staff and Outreach uses our facilities as their head office.
EG Training has expanded their business to Manchester and work as a base from Redbank House. It is a great opportunity for businesses to work together and share ideas. The office space is highly flexible and allows access to the wider community through our contacts and events.
All the staff at Redbank House have different roles and responsibilities
Under our roof we have a Finance Manager, Business Administrator, Business Development and Marketing Coordinator and a Caretaker. We are just a small team that work for Disabled Living, quite often other team members will come over to Redbank House to either host Disabled Living's events or for meetings in our meeting rooms. We have a large team and we want to provide the best service for you.
If you would like to know more about what the team at Redbank House can offer you, whether its from event hosting, meeting room hire, office space and the multi-sensory rooms don't hesitate to contact us on reception 0161 214 5959.