4 Things That Teamwork Requires in the Workplace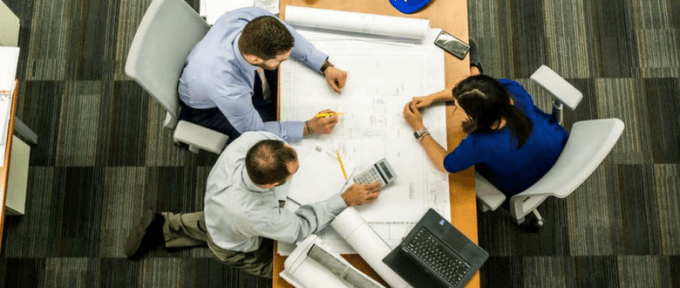 Teamwork is an important attribution to have in any workplace. Working as a team allows employees to build relationships with each other, strengthen ideas, and sometimes meeting a goal together gives a greater sense of accomplishment than completing a task on your own. Working as team also enables the workplace to support a creative learning environment. Putting all of your skills together can be more efficient and you can all learn something new in the process.
We would like to share 4 ways which you can demonstrate good team working skills. We think teamwork requires the following…
Valuing each other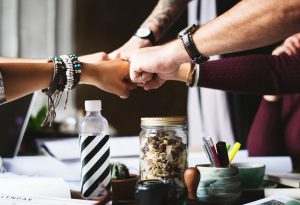 All employees are working towards the same mission and want to work hard to promote the driven and committed team that your organisation has. Valuing one another allows employees to feel more productive and believe in themselves, and in each other. Valuing team members allows an organisation to grow and builds stronger relationships in the working environment.
Being ready for a challenge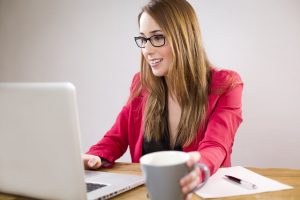 Approaching a challenge as a team allows you to see the workplace in different perspectives. You might be introduced to something new or be put in the shoes of part of another colleague's role. This enables you to be ready for future challenges that may arise and builds strong determination skills to accomplish whatever challenges come your way.
Communicating well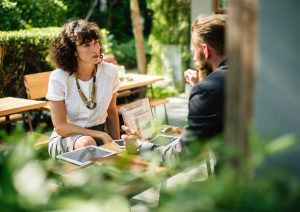 This doesn't just mean via email. Talking in person, when your line manager is free and committing time to their colleagues is important. Working days can be very busy so it's important to plan time for 1-1 meetings, a quick chat with your manager, and team meetings etc. Knowing that you don't feel excluded and you can talk to someone helps you to feel more comfortable in the workplace.
Reinforcing each other to achieve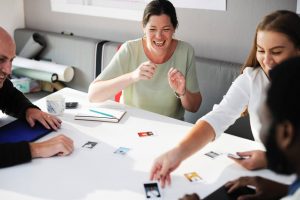 Working as a team requires great team spirit to help each other achieve new goals. This allows new and long-term employees to feel a sense of worth. Bringing everyone's skills together helps employees to be part of a diverse working environment.
Redbank House are part of the UK charity Disabled Living. We're proud to work together as a team!
What does teamwork mean to you? Tell in the comments box further below or via Twitter @redbankhouse.