Top Tips for Individuals with Sensory Issues on Bonfire Night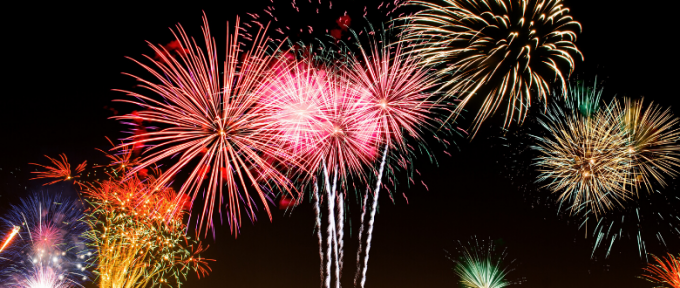 Bonfire Night is an annual celebration involving fireworks, sparklers, toffee apples and Guy Fawkes. However, for those with sensory issues, Bonfire Night may pose a challenge. The unexpected loud noises and bright colours may trigger a distressing experience for some individuals.
As we approach the evening, find out our top tips on how to support those who find the event a challenging experience. This will help to keep individuals safe and comfortable during the festive season.
Plan well in advance
It is important to inform those who could potentially find the event distressing beforehand. Explain the meaning behind bonfire night and what they might expect to happen throughout the week. It may be useful to show the individual some videos online of fireworks to get them prepared. Check out this video as an example: https://www.youtube.com/watch?v=iE2qVb19Gqk
Host your own fireworks night at home
We suggest avoiding large firework displays where possible since they may be overwhelming for individuals with sensory issues. These events will be full of loud noises and large crowds. However, if they seem interested in seeing fireworks, there is nothing stopping you from hosting your very own virtual firework display! There are some brilliant fireworks displays online which will enable you to control the sound and level effectively.
Another option could be to host your own fireworks night, concentrating on smaller and quieter fireworks. This way, you can control when the display starts and ends to ensure that the individual is kept safe and comfortable. This will still allow individuals with sensory issues to experience the celebration of bonfire night.
Wear ear defenders
If it isn't possible to avoid the loud noises, it may be worth encouraging the person with sensory issues to wear ear defenders or plugs. This can help to block out noise and reduce the potential anxiety that could occur. Alternatively, ask the individual if they would like some headphones to listen to their favourite music. This will help distract them from the noises and keep them calm.
Watch from afar
If individuals with sensory issues are interested in watching large, organised displays, we suggest watching them from afar. If possible, find a parking space that is a good distance away from the fireworks, whilst still allowing them to have a good view of the display. This way, you can sit comfortably in the car and leave effortlessly if it becomes too overwhelming.
Have a distraction available
It is important to have something on hand as a distraction if the individual becomes distressed. This may be snacks such as hot chocolate, their favourite toy, or a handheld gaming device. Providing something to soothe the individual can help to reduce their anxiety and help them to feel more comfortable if distressed.
If you would like some more tips on how to stay safe this Bonfire Night, then visit NHS news for some further information.
Alternatively, please contact Disabled Living if you are seeking some impartial advice to help make someone's experience easier this festive season.