How to Prepare an Autistic Child for Christmas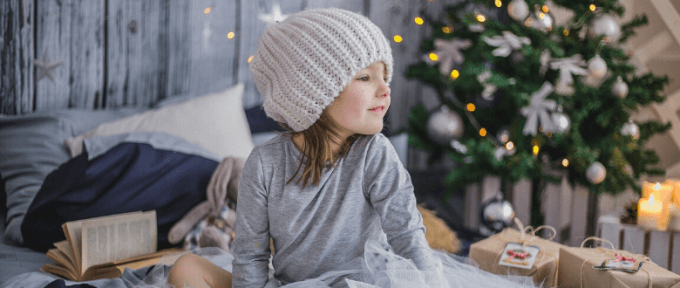 Christmas can be a challenging time for someone with autism. The lights, decorations, social interactions, music and smells can sometimes trigger a sensory overload. With the change of routine, increase in outings and other festive events that occur, it is important to prepare an autistic child in advance. Read our top tips on how to help your child have a happy Christmas!
Plan in advance
It would be helpful to debrief your child on what to expect over the festive period as early as possible. Why not fill in a calendar together of any upcoming events so that they are aware of changes to their routine. Try to stick to your schedule as closely as possible and avoid any changes.
Decorate together
If possible, ask your child to help you put up the decorations so that they are aware of changes to the house. Start by putting things up one-by-one over the course of a few weeks to allow your child time to adjust. Try to minimise objects that could trigger a sensory overload such as flashing or multicoloured lights. If possible, opt for dim golden fairy lights that don't flash.
Keep opening presents simple
Opening presents should be an exciting time for a child. Make sure to use simple wrapping paper or leave them unwrapped in a simple gift bag to avoid sensory overload. Sometimes, it may be better to discuss what presents to buy beforehand to avoid any unwarranted surprises. This is also an important discussion to have with friends/family who may be buying your child a present. It is also crucial to avoid long unwrapping sessions as it can get overwhelming – there's always boxing day!
Provide earplugs or gentle music through earphones
Sometimes, it is difficult to keep the noise down, particularly if you have a busy household. If you feel that the noise is getting too much for your child, provide ear plugs or headphones and play some soothing music to help them relax.
Schedule
If possible, keep the schedule for Christmas day the same as any normal day, spending it at home rather than at a relative's house. If this isn't possible, ensure that where you're going has a quiet space for your child in case they start to feel overwhelmed.
Allow your child some space
Social situations may induce anxiety. If possible, inform your visitors beforehand about what your child finds uncomfortable so that they are aware. Allow your child a safe space to retreat to if they feel stressed and don't force your child to hug or converse with people.
Don't introduce new food
If your child is fussy about eating new food, keep things simple for them. Don't introduce any new foods that could cause them to become upset. Instead, plan their Christmas dinner in advance so they know exactly what they're having. Although dinner timings often change on Christmas day, make sure to keep them the same as usual.
If your child struggles over the festive period, do not panic. Remember to do whatever works best for you and your family and help each other to tackle the Christmas period together.
If you are looking for a Christmas activity for your child, visit our festive-themed sensory rooms! Contact us today to book your session.