Things To Do in Manchester for Elderly People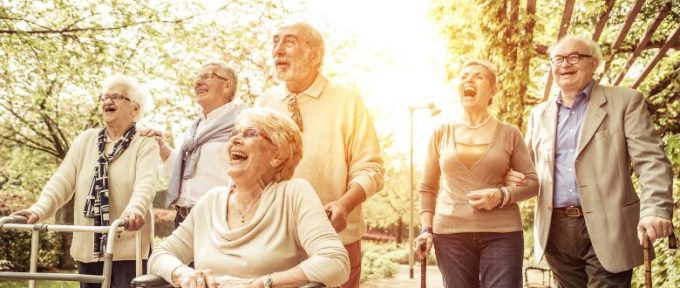 There are many fun things to do in Manchester for elderly people. Whether you care for an elderly person with or without a disability, there's something to suit all. The five activities that we have selected below include culture in Manchester, sightseeing, and all-round fun days out.
Picnic in the park
Getting an elderly person outdoors is great because they can enjoy the fresh air and if there's sunshine in the air, it can help to boost their mood. Pennington Flash Country Park in Wigan is known for its picturesque views where many people walk their dogs, enjoy bird watching and visit the lakes.
Dementia friendly swimming
People living with dementia can benefit from these swimming sessions with Better, supported by Alzheimer's Society. Take a look at the timetable online: www.better.org.uk/dementia-friendly-manchester
There's also free swimming in Manchester for people aged 60 and over. Find out more on Manchester City Council's website.
Manchester ship canal cruise
Sail across the River Irwell and explore the finest sights of Manchester. The 60-minute trip takes you near to a number of famous attractions and nature views in the city. Audio guides are available. Visit Get Your Guide for more information.
Book club
Does the person you care for love to read? This free book club could be the perfect afternoon out at Wythenshawe Forum Library. There's the opportunity to talk about their favourite books and characters while making new friends. Visit their website to learn more: www.wythenshaweforum.co.uk/index.php/forum-library
Bobbins knitting group
Taking place every Tuesday evening at Gorton Library, the Bobbins Kitting Group is an activity to come along to if you would like to develop your knitting skills or if you just want to chat to others to share similar interests. No booking required.
Our sensory rooms in Manchester are suitable for elderly people. If you care for someone who would benefit from attending, please give us a call on 0161 214 5959 or send an email to: info@redbankhouse.com. Hourly slots are available Monday to Friday, 10.00am until 4.00pm.