Manchester After Hours Is Nearly Here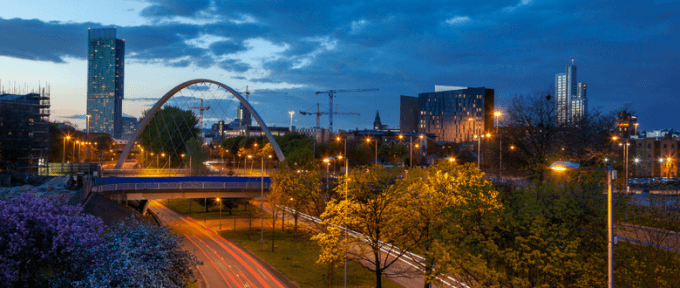 Manchester After Hours have lots of activities happening this week for one day only where the public of Manchester are welcome to attend, all for free.
Manchester After Hours is an event which takes place one night each year. If you live in Manchester or are visiting during Thursday 18 May 2017, there are many enjoyable events to attend across our wonderful libraries, art, and history museums to a special Metroshuttle bus route.
There are workshops, music, and cocktails involved in this exciting annual event, with a range of venues hosting the occasion from Manchester Art Gallery to Elizabeth Gaskell's House.
A selection of the events which will be taking place are below:
Hey! Manchester on the Buses
19:00 – 23:00
Transport for Greater Manchester (TFGM) are using their Metroshuttle 2 service to offer free travel throughout the evening. The reason behind the 'Hey!' is related to the music live performances as the promoter is named 'Hey!'
Thursday Lates: NTS Takeover
19:00 – 23:00
NTS Radio is delivering projections of visual affects at The Whitworth Art Gallery. There will be some really great sounds throughout the evening.
Now You See Me Now You Don't
19.30 – 22:00
Head over to the Museum of Science and Industry if you would like to explore ideas around surveillance and creating your very own visual designs.
Be Our Guest
18:00 – 21:00
Together, Manchester Craft and Design Centre and Bad Uncle are presenting a new performance inspired by the work of Alan Menken. If you're a fan of productions such as The Little Mermaid, Aladdin, or Pocahontas, you'll love this performance.
First to See
19:30 – 21:00
Manchester Art Gallery are staying open late for this special occasion for the chance to deliver two exhibitions. These include street photography based in Manchester and the delights of several historic collections.
Visit Manchester After Hours website for more information and to see the full event listing.