Celebrating Chinese New Year in Manchester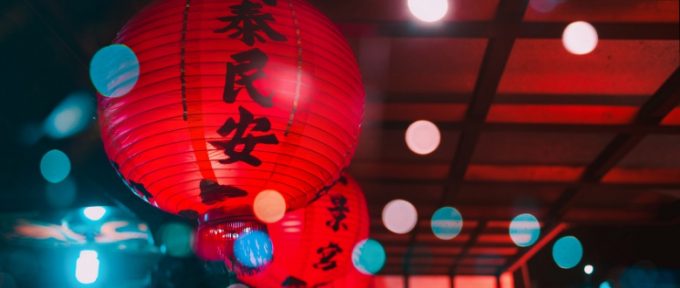 Redbank House would like to wish you a very Happy Chinese New Year! Each year a different zodiac represents the Chinese celebration and 2019 marks the Year of the Pig. Those who were born in 1947, 1959, 1971, 1983, 1995 and 2007 are also celebrate the Year of the Pig The zodiac sign represents many positive things including good fortunate. And those who are born in with the pig zodiac are thought to be sociable people with a great sense of understanding.
There are lots of events happening across Manchester including special food menus, art installations, a parade and much more to celebrate Chinese New Year. We have selected a few that you might be interested in.
Street Food Market
Head over to St. Ann's Square to taste a range of Chinese food and drinks from 7th to 10th February. It's expected to get very busy over the weekend so don't miss out on their tasty Dim Sum, rabbit, and other delicious foods.
Yang Sing Cathay
More food! Yang Sing Cathay, located in the Trafford Centre offer a range of traditional Cantonese dishes all year round. What's more is there are always special offers and discounts to get hold of. It's a lovely family friendly restaurant for all to enjoy.
Lion Dance
On Saturday 9th February during the hours of 12.00pm, 1.00pm and 2.00pm the Lion Dance will take place on Market Street about Boots. He is red and yellow and bigger than you think so it won't be hard to spot him!
Family Workshops with Confucius Institute
Take a walk over to Manchester Arndale on Saturday 9th February where you'll find Manchester's Confucius Institute and teachers to learn about Chinese paper cutting to tie in with this year's pig theme. It's fun, creative and something for your children to enjoy.
Fireworks Finale
Chinese New Year celebrations will end with fireworks on Sunday 10th February. Bring your friends and family along as Manchester welcome in The Year of the Pig looking up to the sky with Chinatown lit up.
Let the Redbank House team know how your celebrating Chinese New Year on Twitter @redbankhouse.