Homemade Gift Ideas for Mother's Day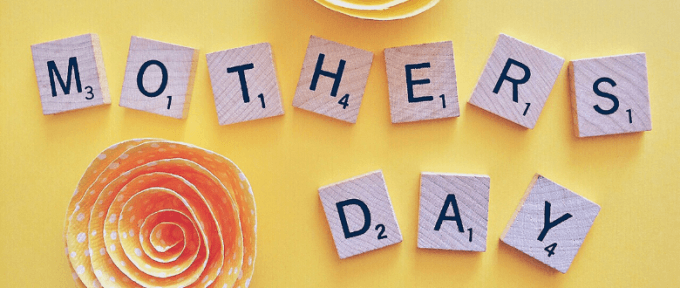 A homemade gift is often a lot more meaningful than an expensive present to a mother. That's why we have created a list of craft ideas to gift to your mother this Mother's Day.
Pom-pom Bouquet
Pom-pom's are quick and easy to make. Many households have wool or yarn lying around the house, so you won't need to spend money buying the materials! Begin by cutting out a rectangle from card. Ensure that the width is the size that you want your pom-pom to be. Then, cut a slit halfway down the length of the card. Begin by wrapping the yarn or wool horizontally around the card until you have about 15 layers. Then, whilst the yarn is still wrapped around the cardboard, take the end and tie it tightly around the middle. Once you've done that, slide it off the cardboard and cut the two looped ends. Once you've done this, feather the wool and trim off the uneven ends to give it a 'fluffy' appearance. Then, stick a pipe cleaner into the centre and secure it will some wool. Wrap the pipe cleaner 'stems' with a ribbon and there you have your very own pom-pom bouquet! Watch this video tutorial to help: https://www.youtube.com/watch?v=XM2qyPem0TU
Mother's Day Crown
Your mother is the queen of the family. Why not make her feel like one by creating a crown for her to wear throughout the day. We recommend cutting some cardboard (this could be from an old cereal packet or something in the recycling), and then stick some tin foil onto it with some glue. If you have any sequins or mini pom-poms to decorate with, this will add a beautiful touch. This is a great activity for older siblings to do with their younger brother or sister.
Flower Pressing on a Picture
It's spring time and your garden may be full of pretty flowers. Why not pick some flowers such as daisies, bluebells, snowdrops, buttercups and forget-me-nots. Place the flowers you want pressing between some paper and then put it inside a large, hardback book. Squeeze the book shut and leave for a few days. Once they have been pressed, stick them on some cardboard to create a beautiful picture for your mother. Note: Do not pick wild flowers and make sure to check with a responsible adult before picking flowers from your own garden.
Mason Jar Decorating
If you have an old jar from some pasta sauce or something similar, why not decorate it to make a candle holder for your mum. We recommend painting it with nail varnish (but make sure you're allowed to use it beforehand). Then, tie some string around the neck of the jar with a personalised note attached to your mother.
We hope you enjoyed our Mother's homemade gift guide. If you're looking for more ideas on how to get creative this spring, read our Easter gift blog!