Recipes to Try This National Baking Week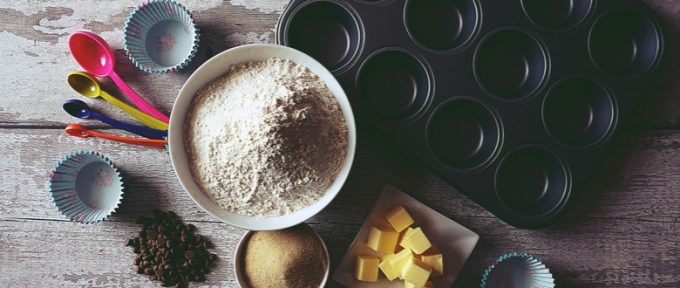 This National Baking Week, we have seen lots of wonderful baking ideas on social media. So, we decided to share our favourite 3 recipes for you to try at home.
Vegan chocolate brownies
Although it's difficult to imagine creating perfect gooey chocolate brownies minus the eggs, this vegan recipe from The Minimalist Baker proves otherwise and tastes just as good as original brownies! With just 4 base ingredients, this is an easy recipe to get everyone in your house involved – especially the tots!
For full list of ingredients and directions please visit: https://minimalistbaker.com/4-ingredient-vegan-easy-brownies/
Giant sharing cookie
Cookies are a firm favourite when it comes to baking but with so many different flavours to choose from we think this giant sharing cookie recipe from Baking Mad is perfect for baking with the family. With toppings including raspberries, mini Oreos, Smarties and fudge chunks there'll be a flavour for everyone so no excuse not to get the family involved for some baking fun!
Head to: https://www.bakingmad.com/recipes/cookies-biscuits/cookies/giant-sharing-cookie for the list of ingredients and detailed method to get baking this tasty treat, there's even a handy how to video to help.
Halloween cupcakes
The ingredient list for this recipe is by no means the simplest, but with Halloween approaching we couldn't not feature this spooky recipe from Preppy Kitchen. Cupcakes are already a popular treat to bake with the family, but this particular recipe is perfect as it features delicious cupcakes in five different Halloween designs so everyone can do something different and compare.
For the ingredients and method visit: https://preppykitchen.com/halloween-cupcakes/.
We hope you'll have fun with these recipes, if you do decide to get creative this Baking Week please tag us on Instagram, Facebook or Twitter so we can see what you've made!
This post was written by our Redbank House guest contributor, Claudia McLaren.