Yang Sing Cathay Share the Love with New Valentine's Menu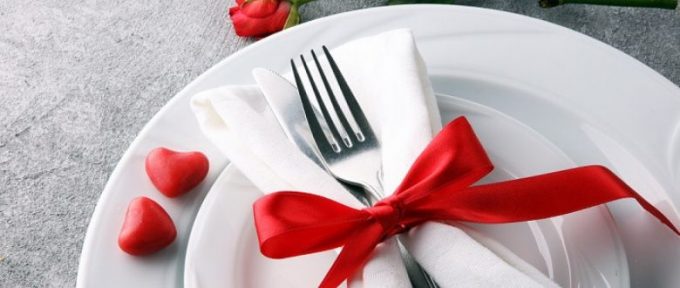 We have some exciting news to share! Yang Sing Cathay are sharing the love with their new Valentine's Banquet menu. Owner Gerry Yeung wanted to do something special to mark the romantic day and we think it's a great idea.
The Valentine's menu is £23.99 per head minimum of two people and includes a range of delicious dishes.
Gerry told us:
"Valentine's Day falls within the Chinese New Year festivities this year. Since it's the Year of the Pig, I think that it gives us all the perfect opportunity to have a pigging good time!"
What's on the Valentine's menu?
What is better than a Dim Sum Platter to start with?! As its Valentine's Day the menu has been adapted to a love theme. Our 'Touch of the Heart' Dim Sum Platter includes sea bass & prawn dumplings, chicken & sweet corn samosas, pan-fried pork dumplings, vegetable spring rolls all snuggled up together in a seaweed heart.
To follow, a 'Romantic Crispy Duck'. This dish cannot be missed! It is one of Yang Sing Cathay's most popular dishes. With over 150 dishes on the menu, customers return to order the crispy duck as it's their all-time favourite platter.
For the main courses Gerry decided to offer two main courses to share. 'My Sweetheart' is a chicken fillet with lemon & honey sauce. And there's also 'Hot Stuff' sizzling king prawn skewers with a choice of black bean or satay sauce.
And there's more…
If you have any room left for dessert, Yang Sing Cathay are offering 'Cute Kissing Hedgehogs' – two crispy hedgehog buns with a cuddly custard centre served with ice cream.
The staff here at Redbank House think this menu sounds very delicious!
Don't miss out! The special menu is available from Thursday 14th February until Saturday 16th February. Vegetarian options are available. For more information contact the Yang Sing Cathay team on 0161 747 2228 or send an email to: info@yangsingcathay.com