5 Things to do in Manchester this May Bank Holiday Weekend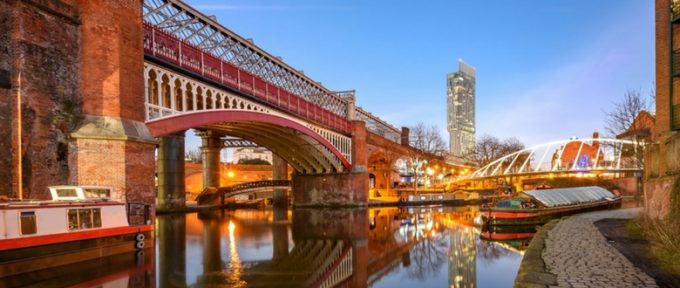 It's looking to be a weekend with more sunshine than usual for our May bank holiday weekend this year. That makes a big difference from the typical rainy bank holiday Mondays that we are used to in the city. While there are lots of activities and events to choose from, we've selected a few related to a mixture of music, art, exhibitions, and food.
Sounds from the Other City
This one is for all festival lovers. Taking place on Chapel Street in Salford, Sounds from the Other City celebrates new music on Sunday 6th May. This event brings music and art together between 2.00pm and 9.00pm. Don't miss out and get your tickets here.
Grub Food Fair
For all of the food lovers in Manchester. Head over to Mayfield, Baring Street on Friday 4th May and Saturday 5th May. There will be a range of tasty street food accompanied by popular music around Mayfield Gatehouse. Learn more about this event here.
Listen Up: Taking Your Photography to the Next Level
This event is located at The Royal Exchange Theatre 7.00pm until 9.00pm, Matt Taylor and Tony Black will offer their advice for the best photography with your camera. This is especially beneficial for those who are interested in street photography.  All profits will be donated to Child.org.
Susan Gunn: Ground Evolution
Member of Castlefield Gallery Artists Association and award winning, Susan Gunn, will be presenting her exhibition from Friday 4th May up until July 2018. The 'celebration of reinvention and evolution' explores historic and natural materials. You'll see Susan at HOME, Tony Wilson Place.
Greater Manchester Walking Festival
Taking place throughout the whole of May, there are walks taking place throughout the entire region – 350 to be exact. If you love walking then this is for you. You'll have the chance to see Manchester's cityscape as well as the nature side of parks and canals. It's a great outdoors activity for the whole family.
There are many more events to discover. Take a look at Visit Manchester's website for more information. We hope you enjoy your bank  holiday weekend.