Autism-Friendly Valentine's Day Crafts
With Valentine's Day just around the corner, it's a good opportunity to delve into your creative side. What better way to do it than to make some autism-friendly Valentine's Day crafts?
According to Autism Care Today, art is a great way to promote emotional and mental growth. As an outlet for self-expression, imagination and creativity, arts and crafts can help an individual to communicate visually rather than verbally. Whether this be through expressing love and appreciation through a Valentine's Day card or creating a sensory activity, read on to discover some of our top autism-friendly craft ideas!
Sensory Love Tub
A sensory friendly activity is something that engages the senses: sight, touch, taste, smell, sound. A great way to do this is through creating a themed sensory bin! Begin by using a large bowl and filling it with cotton wool balls. This provides a nice, soft texture to explore. Then, add some red and pink buttons alongside some pom poms, allowing your child to compare and describe the different textures they are feeling.
Paper Tube Love Bug
For a fun, creative task that is slightly more challenging, we recommend making a love bug! Begin by using an empty toilet roll tube and paint it white. Then, using some coloured cardboard, cut out some wings and decorate them with some hearts. These can then be attached to the tube. Finally, add some googly eyes and some pipe-cleaner antennas to complete your love bug.
Salt Dough Heart Decorations
Salt dough is a fun product made from three simple household ingredients: salt, flour and water. The product allows individuals to create beautiful and durable sculptures and ornament. Simply mix together the salt, flour and water and kneed the dough until it is smooth. Using a rolling pin, flatten the dough and make the Valentine's Day shapes either through using a cookie cutter or your own artistic flair. Once you have your shapes, bake them in the oven at 180 degrees until they are solid. Once they are cooked, you can paint the decorations with acrylic or poster paints. This is a great way to encourage creativity and imagination.
Playdough Hearts
Homemade playdough is a great way to engage an individual with sensory issues. To make a Valentine's Day themed batch, why not add in some red gel food colouring and some rose oil for scent. Once you have made your playdough, suggest shaping it into a heart to symbolise love. For a detailed guide on how to make playdough, visit: https://smartparentadvice.com/how-to-make-playdough/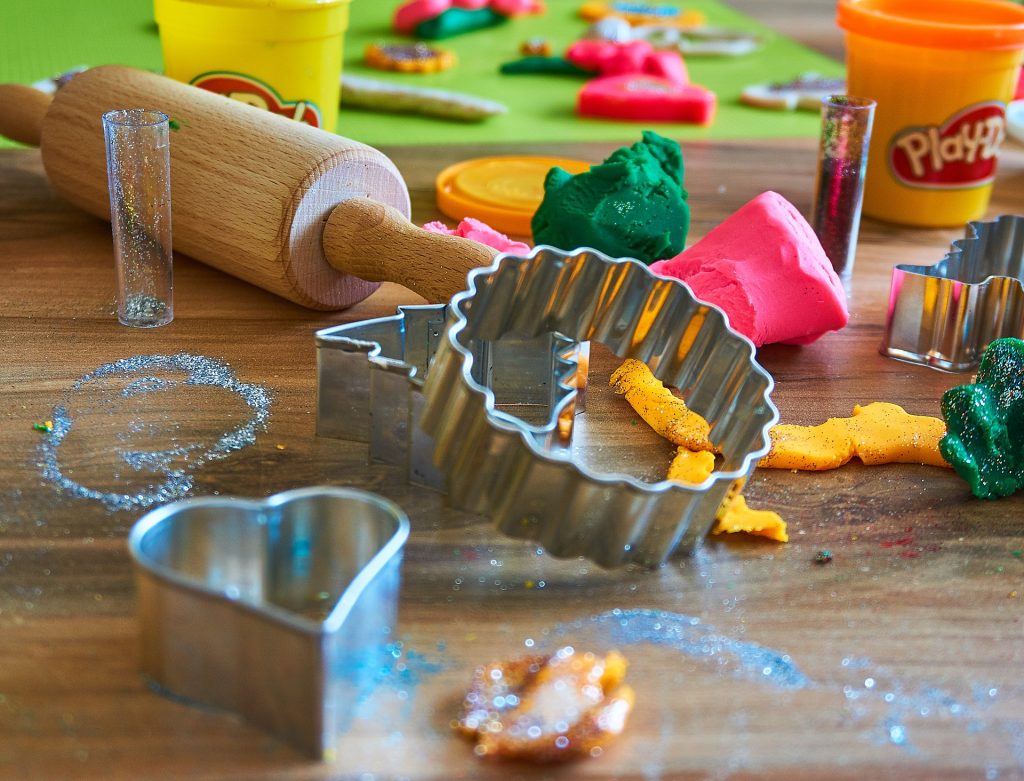 If you care for someone who has autism or another sensory-related condition, then please contact Redbank House this Valentine's Day. We have two fantastic sensory rooms with bespoke equipment to make a calming and interactive atmosphere to benefit those with disabilities. No matter the occasion, our rooms provide a great day out for all users to relax and enjoy.