Tips for the Elderly and Vulnerable During the Winter Season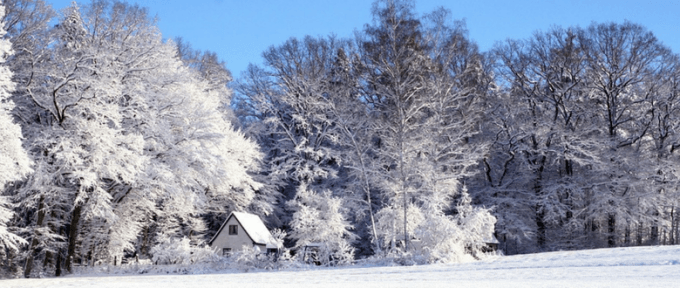 We would like to share our tips for the elderly during winter. Although we are in the New Year, winter has just started and the cold weather continues. If you know someone who is elderly or vulnerable or it is you yourself here are some helpful tips!
Keeping warm and staying prepared
Wearing lots of thin layers will help keep the warmth trapped in air pockets formed between each layer will keep you warmer than one thick layer.
It's a good idea to keep a warm blanket or throw handy to cover you feet and shoulders in the house or even walking around. Fleece is particularly effective at keeping  you warm.
Keep your living room at 21 degrees and the rest of your house at 18 degrees in order to stay warm. Older buildings are difficult to keep warm so if you need extra warmth draw the curtains to keep the heat in and close the doors between rooms.
Try to eat at least one hot meal per day, soup is ideal as it is warming and can be cheap.
Make sure you are prepared in case of a power cut. Try making an emergency kit that will include contacts, along with non-perishable foods, water as well as medication.
Getting cold at night? Try sleeping in socks or using a hot water bottle, if you can try and keep a flask with a hot beverage beside the bed.
Keep in regular contact with friends, families, neighbours. Either popping round to see them or phoning them.
Staying healthy
Make sure you have had a flu jab. Your flu jab will be free if you are 65 years or over, you receive carer's allowance, or are a carer of someone whose welfare will be at risk if you fall ill. Remember it takes up to ten days for the vaccine to take effect so the sooner the better.
Preventing falls and extreme cold weather
In the morning you should stretch – this will help loosen muscles and increase the blood flow.
Try to make arrangements and plans for someone to shovel and salt driveways and pavements to make sure you don't put yourself in danger.
Invest in some shoes or snow boots that have a non-skid sole which will help keep you stable.
When using a cane you should make sure that the edges are not smooth – they will need a rubber tip to help you walk.
Transport and Carbon Monoxide Poisoning
More people stay indoors and eat a smaller variety of foods this can lead to nutritional deficits – especially Vitamin D deficiency – can be a seasonal problem. You should try to consume a regular mix of foods.
If you use a gas fireplace, gas heater or lanterns this can lead to carbon monoxide poisoning. Ensure your safety by checking the batteries on your carbon monoxide detector and buying an updated one if you need to.
Driving in the wintertime can be more dangerous due to the dark nights and black ice on the roads. It is important to be more cautious when driving.
Try to use public transport in order to increase your safety and reduce costs, or make sure you always have a local taxi company so you're never stuck somewhere.
Always check local weather forecasts or warnings before heading out so that you can be prepared.
You can also contact the Disabled Living team who will be happy to signpost organisations for you.