10 Ways to Make Your Office Space More Productive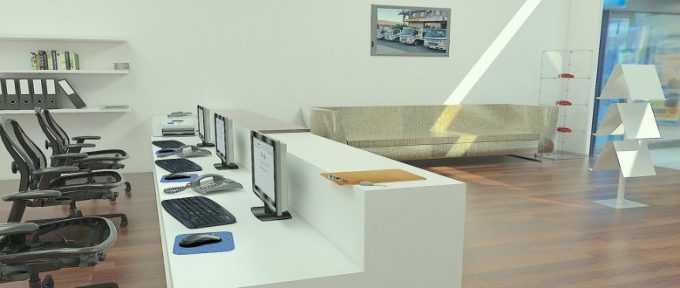 Do you want to make your office space more productive? The environment you work in has an enormous impact on how you work, the ability to focus and overall the productivity. It is not just about the Feng Shui of the room, it's about getting things done efficiently.
There have been lots of studies in the workplace and productivity, it has been said that a well-designed work space can increase your productivity by 20%. The physical environment is the number one factor in determining an employee's ability to focus and stay focused. Here are some tips of how to improve your environment for the better!
Our 10 ways to making your office space more productive are:
Lighting
Lighting is one of the most important factors in being able to stay focused. Dark spaces can leave you feeling uninspired and unhappy. If you work in a large office, you can bring in your own individual light, as well as making sure the blinds are open.
Chair and table
There are lots of ergonomic checks (link to a separate website) you can do at your desk to make sure that you are sitting properly, after all this is probably where you spend most of your day. At your office you can ask for an adjustable chair, you can add pillows or support if you need it.
Clutter
This may seem like an obvious one but it is important to have a clear desk space to help stay focused and productive. In a large office you cannot control the whole office cleanliness but you can control the desk space and environment around you. Try to set aside some time to make sure things are organised so you are not distracted by it later.
Room temperature
When rooms are warmer this actually has shown to make people more productive. If you're cold, bring in a jumper or heater into your work space if it's suitable.
Noise level
The level of noise in a work environment can depend on many things, such as the nature of the work, the size of the team you work with and office design. The noise around you will affect your ability to focus and interact properly. It can also raise your stress levels making the ability to sustain productivity more difficult. If you work in a busy office try bringing in noise cancelling headphones and use specific concentration music such as white noise.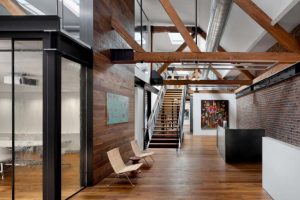 Refresh
Our bodies need refreshed to keep going, especially when you're staying focused. Pre-make your snacks for the day/week, keep in mind that junk food does not improve productivity, in fact it diminishes it! Keep a water bottle nearby too!
Bring in nature
We are deeply affected by our access to the natural world. It is important to our psychological and physiological functioning which affects our ability to be productive.
Organising your desktop
This includes your physical work space and that on your computer too. Use desktop organisers to organise the items on your desk, such as trays and containers for smaller items. If you organise your computer it will save time when you are working.
Straighten up
At the end of each day spend some time cleaning and sorting the desk ready for the next day, don't let your filing pile up and put your papers to one side then file everything away at least once a week.
Keep positive
We always underestimate the power of positive thinking. If your job seems stressful make sure you take time out of your day to relax and unwind. Remaining positive will increase your productivity too!
What are your tips for a productive office space? Tell us on Twitter @redbankhouse.