A Rare Find: The Christmas Card Archive Folio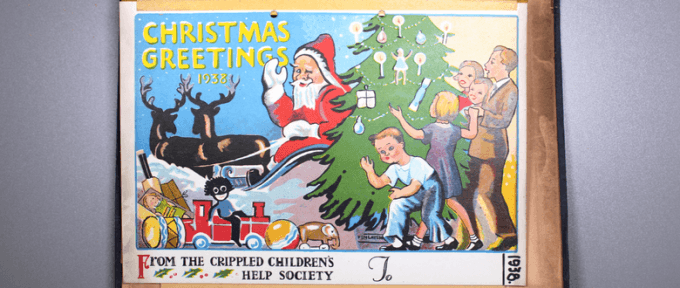 Heather Roberts (HerArchivist, archive consultant), has put together this wonderful blog which discovers the meaning and significance of Disabled Living's collection of heritage Christmas cards.
The archive
Disabled Living have a fascinating history stretching 129 years. It's a vital but little-know part of Manchester's amazing past and present. On the Donkeys to Innovators project, we are hoping to organise the evidence of their history into an archive and share their journey.
Explore the timeline for some of the key points of the history.
There are some gorgeous archive items in their collection. Thousands of photographs, decades of annual reports, files of letters, ye old property deeds. Nice, core archive material through which you can learn so much.
To view the full post please visit Disabled Living's blog.