What Is a Sensory Room and Who Can Use them?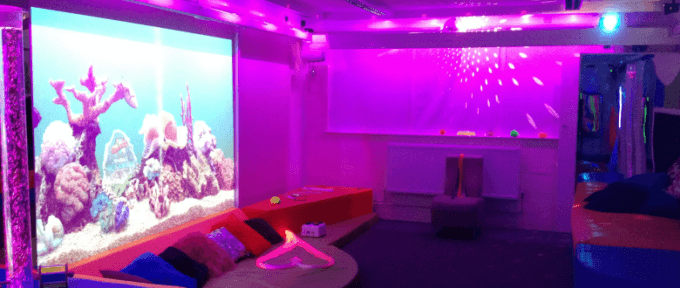 You will want your attendees to be able to easily reach your venue, if its within your budget it is worth moving your event closer to the city centre as it means people can reach you by public transport as well as by car.
A sensory room is an environment that creates events which focus on particular sense, such as feeling, vision and sound. The sensory rooms can create something much more abstract which can include sense of well-being, space, time and togetherness.
This may happen in various different ways: through special sound and visual effects, tactile experiences, music in many combinations and variations.
The result of a sensory room or space is that is allows the user to completely relax or interact and control all elements of the room. It enables users to have control over their environments which might be the first time in their lives.  The sensory room enables people with all types and levels of disability to change and influence their environment in a positive way.
Who can use them?
The multi-sensory rooms here at Redbank House are used by people of all ages, ranging from babies (0-6 months) to older people (65+). The rooms are used by people with and without disabilities for relaxations, focused work, stimulation, control, communication and stress release.
The rooms are sometimes used for specific work, such as with people suffering dementia or as a teaching tool for children with specific difficulties.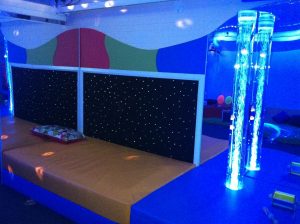 Why should I use them?
Time spent in a multi-sensory environment has been shown to increase concentration, improve alertness, and improve creativity, mobilisation and general awareness of the surrounding world. There are many more benefits of a multi-sensory environment especially for young children and babies as it can provide a way of encouraging learning, motor development, cognitive development and social interaction skills.
The sensory rooms are not just solely for the use of people with disabilities, even though they have shown to have many benefits.
If you would like to see if the sensory rooms are good for you – try the sensory rooms here at Redbank House. Your first session is free, so there is no reason not to try!
Give us a call on 0161 214 5959 to book your session today.